ENERGY SOLUTIONS
EVM, your choice for individual energy solutions
 

What differentiates us from other CHP suppliers:


Optimized and customized CHP-units


Extensive analysis in form of efficiency calculations are offered for each project on a one-to-one basis. Therefore, energy quantities in given time frames are needed (seasonal and daily fluctuations).

Existing energy supply systems will be taken into consideration, ex. wood or oil heating systems, solar etc. Ingenious control systems allow a simple and efficient operation with minimum investments.

The CHP-unit size, customized to your needs, will save you initial cost. Instead of prefabricated and lined up components which will either surpass or fall short of your specific energy needs, we offer you a customized, single piece production unit, tailored to your needs and size..



Custom-made production of your CHP-unit


1. Mechanical engineering and construction






2. Engine construction



3. Control systems - electronics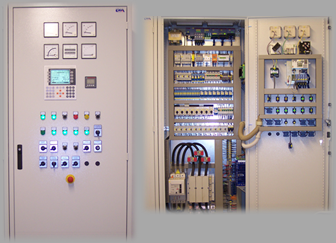 OUR OFFER


1. Quick check

We submit a quick check about profitability of a decentralized CHP-unit customized to the needs of your business.

2. Design and efficiency calculations

Per your request, we offer a detailed and specific plan that also includes profitability calculations. Existing energy systems are included in the projection to protect your investment.

3. Full service package
preparations and filing of applications
installation of the complete CHP-unit
highest standard of quality for the CHP-unit, and trained personnel, guarantee a steady and long lasting operation
maximum dependability: the CHP-unit is constantly monitored to insure its functionality and safety.

We help you with your subsidies (Austria only)

In Austria for ex., CHP-units are subsidized up to 30%. In addition, there are regional subsidies that can reach up to 50% of the total investment..





The fine distinction:

●
Customized design
●
Flexible calculation models for apartment contracts
●
Offer, production, installation and service from one company
●
Supply assurance and flexibilty




.